company Profile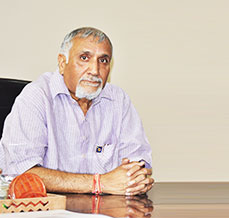 An ISO 9001:2008 Certified Company, established in 1989 Bhartiya Valves Pvt. Ltd. (formerly BHARAT VALVES), an MSME registered with GM DIC Faridabad, is engaged in Manufacturing & Sale of High Pressure Gas Cylinder Valves for Industrial, Medical & Fire Fighting Cylinders along with Spares & Engineering Components.
The Valves are manufactured under BIS Certification Marks scheme as per latest IS : 3224 & IS : 3745 and approved by Chief Controller of Explosives, Govt. of India, Nagpur.
Industrial Valves are used by manufacturers of Gas Cylinders & manufacturers of Gases like Oxygen, Hydrogen, Nitrogen, Argon, DA, Nitrous Oxide & Carbon Di-Oxide Valves are used by manufacturers of Fire Extinguishers.
Promoted on the Technical Strength of Mr. J.P. Malhotra, Chief Executive Officer, a 1970 Mechanical Engineering Graduate from Delhi College of Engineering, Delhi, the Unit is involved in Manufacturing & Sale of Hi-Tech Quality Products for the past 25 years.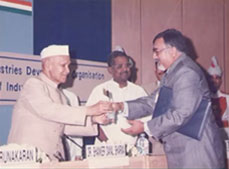 On the basis of technical evaluation of the unit on its performance and quality of the products, the Government of India, Ministry of Industry selected Mr. J.P. Malhotra, who was awarded by Hon'ble President of India "NATIONAL AWARD for OUTSTANDING SMALL SCALE ENTREPRENEURS – 1994" a special recognition and tribute to "BHARAT" Valves and its products.
Bhartiya Valves Pvt. Ltd. is rated SE2A by NSIC - IBA – ONICRA (Govt. of India empanelled) Performance & Credit Rating which connotes High Performance Capability & High Financial Strength.
Mr. Gautam Malhotra, General Manager is a qualified Computer Engineer having worked with Infosys for 2 years forms MIS & Customer Support for the Company assuring in time response – The Key Result Area of Bhartiya Valves.
Mission Statement
"Promote A Quality-In-All-We-Do Philosophy With A Total Company Effort And Commitment To Continuous Improvement And Customer Satisfaction." J.P Malhotra, CEO - Bhartiya Valves Pvt.Ltd.
Corporate Video